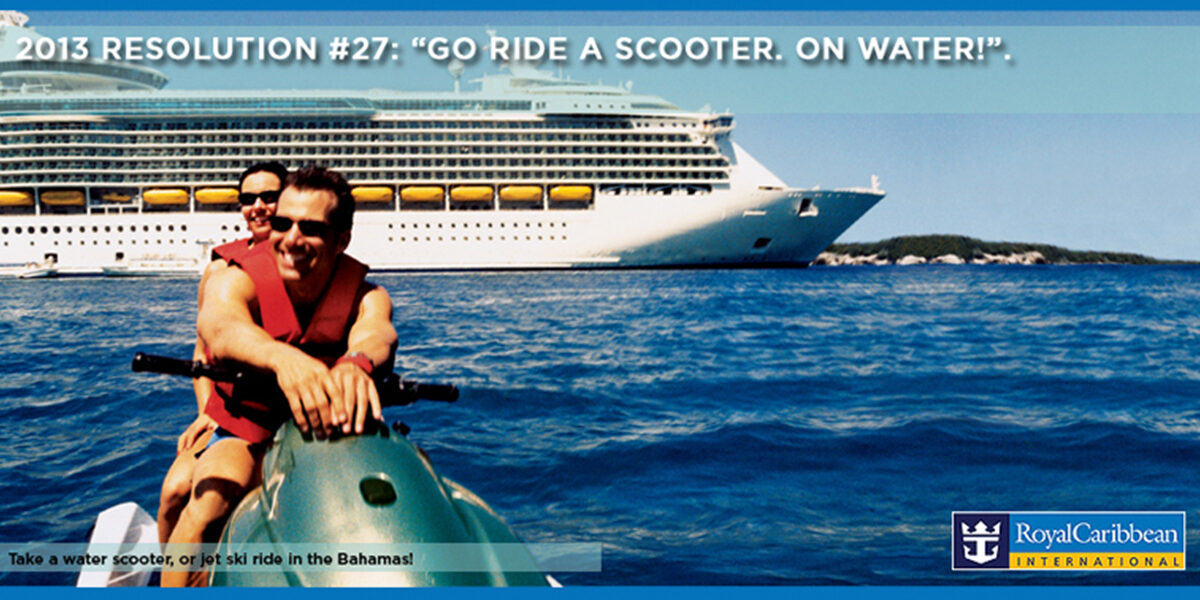 Royal Caribbean Cruises
Ultimate Cruise Vacations
Client: Royal Caribbean International
Project Duration: December 2005 – December 2012
Digital5 was the Agency-on-Record (AoR) for Tirun Travel Marketing, which is the India Representative of Royal Caribbean International. During the period of our partnership with Tirun, Digital5 strategised and produced all marketing and promotional material for Royal Caribbean Cruises, Celebrity X Cruises, and Azamara Cruises, in India, across all mediums available at that time, including Print, Television, and Direct Marketing.
Digital5 also helped set up the social media for Tirun and its three cruise lines in India.
The work showcased here is just indicative of the wide range of creatives we produced for Tirun and RCI over 8 years.