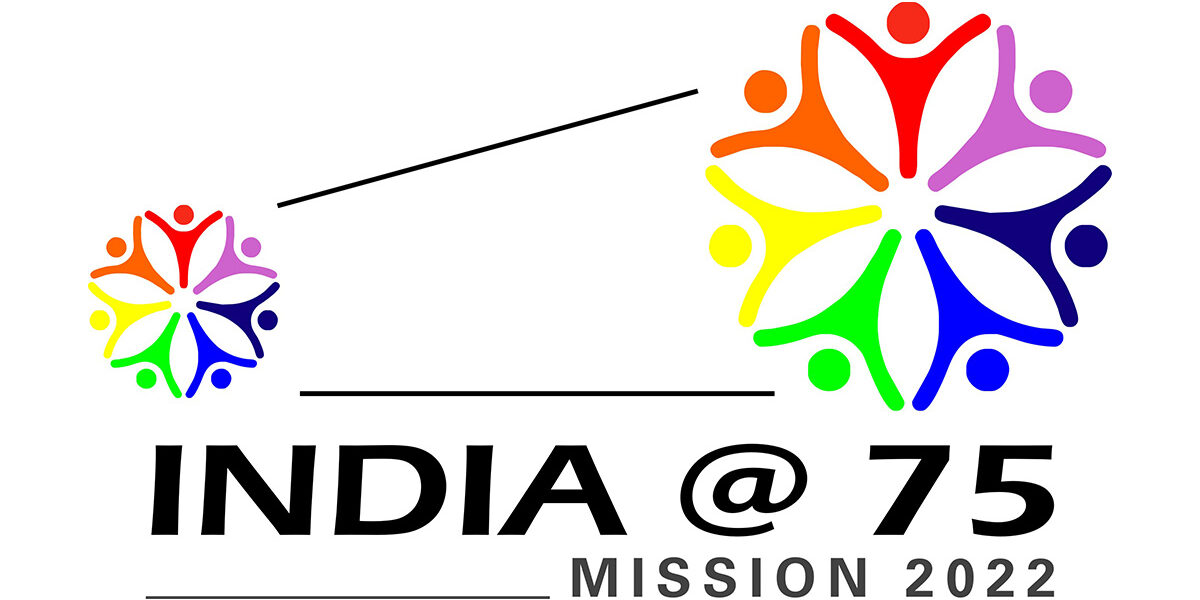 India @ 75. The People's Agenda
Our brand-building contribution to nation building
Client: India @ 75, A CII Initiative
Project Duration: 2011 – 2012
In 2012, our Founder, Mehernosh Shapoorjee volunteered to help the India @ 75 programme initiated by the Confederation of Indian Industry (CII).
Naturally, everyone at Digital5 also got involved in this project, pro bono, to design the brand and visual identity of India @ 75, develop ideas for communication and stakeholder engagement, and create all the foundational communication elements and templates for the programme.
Take a look at what we came up with, in the sections below.
Vision for India @ 75
Inspired by Guru Rabindranath Tagore
Where the mind is without fear, and the head is held high
where knowledge and skills are everything
where the country and its people have been energised
to leverage resources and areas of expertise, with clearly defined roles
where words come out from the depths of truth
where tireless technology empowers people and supports robust processes
where the clear stream of reason has not lost its way
into the dark depths of communalism and corruption
where the mind is led forward by disruptive thinking and innovation
into ever positive thought and action
into that heaven of freedom, let my country awake!
The Seven Pillars of India at 75
The vibrant colours of Mission 2022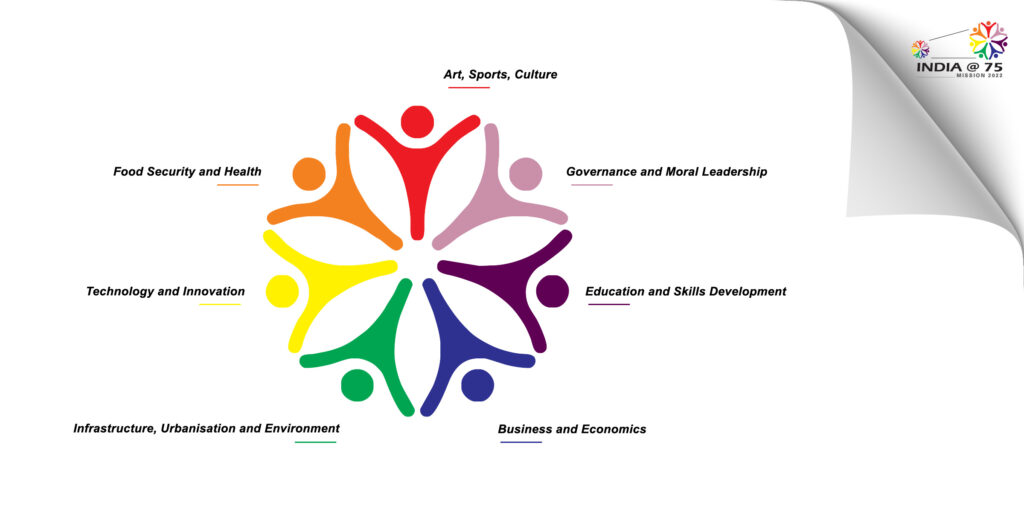 Sectoral Vision for India at 75
What each sector needs
Social Media Posts for India @ 75
Promoting the Pillars of India @ 75
Count Me In
Volunteer Programme, and Facebook App for National Volunteering Day